Review of whole serial

3/5 stars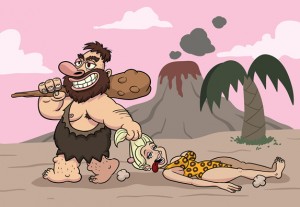 Let me say up front that I'm
not a fan
of the whole
dom/sub
scenario and had I known that this book contained that subject matter, I most likely wouldn't have read it.
I much prefer this scenario:
I don't think there's anything romantic about someone dominating you, nothing at all. But to each their own. If you do enjoy reading these books, than this is one you might enjoy more than I did.
It bothered me a bit and I ended up skipping those particular scenes because I did want to know what all the "big secrets" were.
Aria and Sebastian
make for interesting characters and their chemistry is instant. The writing is fine and she keeps you wanting for more by hinting at certain developments at the right time or by ending the parts on mini cliff hangers.
I liked both characters, but I would've liked them a lot more if their dynamics were different. But like I said, that's just my personal taste.
The
ending
- however - fell a bit flat. Their big secrets weren't that shocking at all and it ended like there was supposed to be a part 6 as well. The story just doesn't feel finished and I just can't stand loose ends.
All in all
, an
okay
read. One you'll probably enjoy if you do like the dom/sub arrangement.
One more for the road: