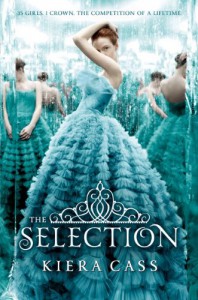 I really enjoyed this book. Somehow the story drew me in and I was really curious to see what would happen. It's a nice quick read and I had fun reading it.
I liked America and her connection to prince Maxon and I was hoping that she would end up liking him too. Somehow Aspen didn't really do it for me. I'm sorry the review isn't more detailed, but it's been a while since I read the book so I don't remember everything.
I do remember that I also like some of the other girls and I liked Maxon as well in this book. It was a sweet sweep-the-poor-girl-of-her-feet kind of book and it ends in a cliffhanger, which left me hanging on for the other book - which luckily was also out already.
It isn't a litterary masterpiece, but it was very enjoyable and I think a lot of YA-fans will adore it as well.